Outreach and Education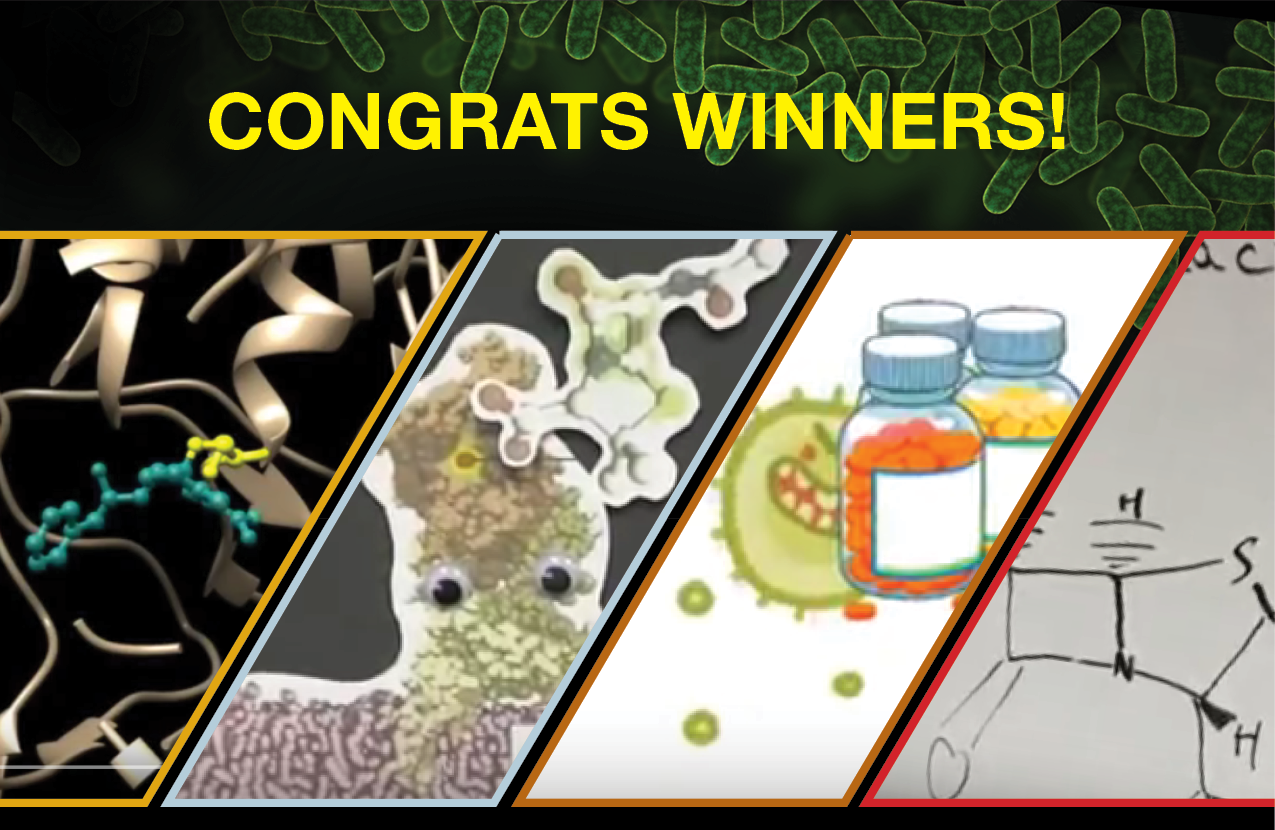 The fifth edition of the Video Challenge for High School Students again demonstrates creativity in storytelling and science communication. This year's challenge focused on the mechanisms of bacterial resistance to beta-lactam antibiotics. All submitted entries can be viewed online.
Our panel of expert judges has scored the videos based on Quality of Storytelling (20%), Quality of Science Communication (30%), Quality of Public Health Message (10%), Originality and Creativity (20%), Quality of Production (10%), and Proper Accreditation (10%). The general public voted for the Viewer's Choice Award.


Many thanks to the expert judges of our HS Video Challenge: Tanaya Bhowmick (Rutgers Robert Wood Johnson Medical School), Margaret A. Franzen (MSOE Center for BioMolecular Modeling), Ella Marushchenko (Ella Maru Studio, Inc.), and Andrew G. McArthur (McMaster University and the Comprehensive Antibiotic Resistance Database (CARD))

PDB-101 offers PDF templates for creating paper models of viruses, DNA, and more. Instructions for cutting and assembling are included. Many models include related videos and/or activities, including antibody, DNA (instructions also available in Spanish), GFP, HIV capsid, insulin, and tRNA.
Recently, a template for the Human Papillomavirus (HPV) was released.  Papillomaviruses are annoying pests that occasionally turn into deadly dangers. They attack cells in our skin and mucous membranes. When they infect cells, they ramp up the normal growth functions, often forming warts. Usually our defenses are able to get the infection under control, but in some exceptional cases, the virus persists and the unwanted growth can turn into cancer. Alarmingly, infection by a few particularly-virulent types of papillomavirus is the leading cause of cervical cancer. Fortunately, by studying these viruses, scientists have discovered highly effective ways to fight them.
The constantly-growing PDB is a reflection of the research that is happening in laboratories across the world. This can make it both exciting and challenging to use the database in research and education.
Where are all the hydrogen atoms in this file? Should I care about the R-factor? Why are there 20 overlapped structures in my file? These questions and many others are explored in PDB-101's Guide to Understanding PDB Data. This resource was created to help users navigate through the contents of the archive without having a detailed background in structural biology. Topics cover biological assemblies, molecular graphics programs, R-value and R-free, and more: