Outreach and Education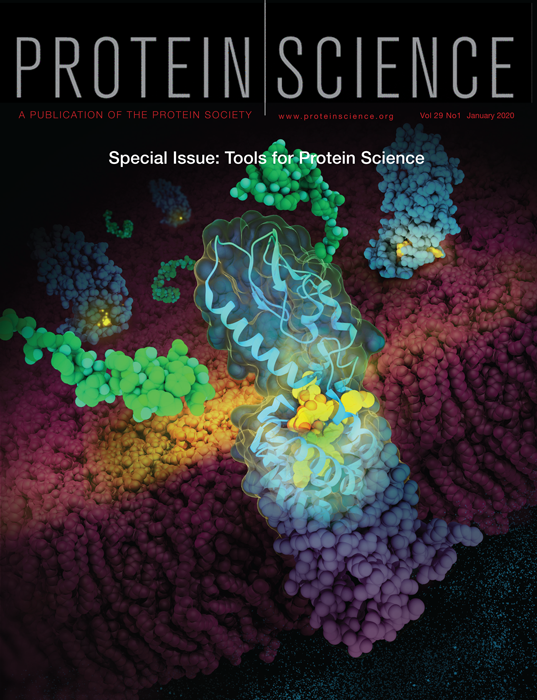 Protein Science has devoted another special issue focused on Tools for Protein Science in recognition of the ever‐increasing importance of databases, computational methods, and experimental techniques.
In this issue, the article RCSB Protein Data Bank: Enabling biomedical research and drug discovery demonstrates how publicly available structural data reveal interesting insights into the impact of the three‐dimensional (3D) structures of protein targets important for discovery of new drugs (e.g., G‐protein‐coupled receptors, voltage‐gated ion channels, ligand‐gated ion channels, transporters, and E3 ubiquitin ligases).
The issue features a cover image shown here by RCSB PDB's Maria Voigt that depicts the GLP-1 receptor (blue, PDB structure 5NX2) recognizing a GLP-1 analog (yellow), with liraglutide (green, from PDB structure 4APD) free in solution. The cell membrane is shown in red. Open access to these and related structures in the PDB will facilitate discovery and development of new treatments for diabetes.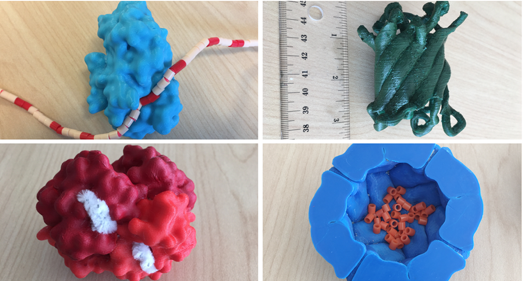 PDB-101 has launched a curated collection of files for 3D printing models of alpha-amylase, ferritin, GFP, and hemoglobin. Each 3D model file highlights a special feature of the molecule and its function. Suggested modeling additions, such as making heme molecules, can help tell a molecular story.
An overview is provided to start to create models for any PDB structure.
Please share any printed models with the team at info@rcsb.org, Facebook, or Twitter.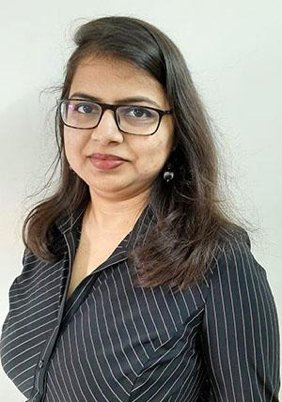 At the 16th Conference of the Asian Crystallographic Association, the RCSB PDB Poster Prize went to Ruchika Bhujbalrao for Molecular insights into the mechanism of methyltransferases involved in antibiotic resistance (Ruchika Bhujbalrao Ruchi Anand, IIT Bombay, India).  Many thanks to Srinivasulu Aitipamula and the AsCA2019 organizers.