2007 Deposition Statistics

In 2007, 8127 experimentally-determined structures were deposited to the PDB archive.
The entries were processed by wwPDB teams at the RCSB PDB, MSD-EBI, and PDBj. Of the structures deposited in 2007, 69% were deposited with a release status of "hold until publication"; 20% were released as soon as annotation of the entry was complete; and 11% were held until a particular date.

86% of these entries were determined by X-ray crystallographic methods; 13% were determined by NMR methods. 88% of these depositions were deposited with experimental data.
During the same period of time, 7304 structures were released into the archive.

---
ADITBeta Available for Testing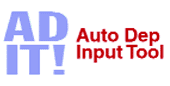 A new version of ADIT developed to improve the accuracy and consistency of data in the PDB is available for testing at deposit-beta.rcsb.org/adit.
The RCSB PDB staff ask that depositors use ADITBeta to deposit their structures and provide any feedback at deposit@deposit.rcsb.org.

The following features have been added in this version:
• Format checking
– ADITBeta will indicate any format errors and provide suggestions for solving them
• Geometry and stereochemistry checking
– Deposited structures will be automatically validated
• Sequence information
– ADITBeta will check for consistency between sequence and coordinates
– This version provides improved organization of sequence information (e.g., expression tags, mutations)
• Author and Title information
– Entering author, title, and citation information is easier in ADITBeta

This version of the tool will become the default version of ADIT early in 2008.
---
New Release of pdb_extract Deposition Tool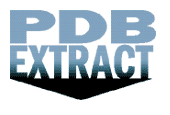 pdb_extract is a program that minimizes errors and saves time during the deposition process by extracting key details from the output files produced by many X-ray crystallographic and NMR applications. The program merges these data into macromolecular Crystallographic Information File (mmCIF) data files that can be used with ADIT to perform validation and to add any additional information for PDB deposition.

Version V3.004 of pdb_extract has been released, and provides:
• Added support for several new programs, totaling 34 programs/packages with hundreds of different formats
• Improved usability, with added functions and additional error and warning messages
• Data files that follow the PDB Exchange Dictionary (PDBx) v1.045 and the Protein Data Bank Contents Guide Version 3.1.

Complete details are available in the release notes at
sw-tools.rcsb.org/apps/PDB_EXTRACT/latestrelease-v3.004.html.

pdb_extract can be used via the web interface or a workstation program downloadable from pdb-extract.rcsb.org.
---
Announcement: Experimental Data Will Be Required for Depositions Beginning February 1, 2008

Effective February 1, 2008, structure factor amplitudes/intensities (for crystal structures) and restraints (for NMR structures) will be a mandatory requirement for PDB deposition.

These data must be deposited at a member site of the Worldwide Protein Data Bank (www.wwpdb.org): RCSB PDB (www.pdb.org), MSD-EBI (www.ebi.ac.uk/msd), PDBj (www.pdbj.org), or BMRB (www.bmrb.wisc.edu).

Data may be released as soon as they have been processed and approved. There is a one-year limit on the length of time a structure and its experimental data can be put on hold, including structures that are on hold until the associated paper is published (HPUB).

This policy was developed as a result of comments and recommendations from the PDB user community, including the Commission on Biological Macromolecules of the International Union of Crystallography and the NMR Task Force, and has been endorsed by the wwPDB Advisory Committee.
---
Structure Deposition Checklist

It is recommended that depositors have the following items on hand when depositing a structure:

• Contact authors' names (including the Principle Investigator), e-mail addresses, postal addresses, phone and fax numbers
• Title of the deposited structure and any relevant keywords
• Citation information: authors' names, titles, and journal details if these are available
• Macromolecule names
• Biological assembly information
• Ligand names and chemical diagrams
• Sequence and chain ID for each macromolecule, including His-tags® or cloning artifacts that were not cleaved, and any residues not visible due to disorder
• Source information: scientific names for source organisms, expression systems, or details about synthetically produced molecules

More detailed checklists specific to X-ray, NMR, and electron microscopy (EM) depositions are available from deposit.pdb.org.