---
Deposition Statistics

In the third quarter of 2009, 2085 experimentally-determined structures were deposited to the PDB archive. The entries were processed by wwPDB teams at the RCSB PDB, PDBe, and PDBj.

Of the structures deposited, 74.8% were deposited with a release status of HPUB; 22.6% were released as soon as annotation of the entry was complete; and 2.6% were held until a particular date. 93.0% of these entries were determined by X-ray crystallographic methods; 6.2% were determined by NMR methods.

1927 structures were released in the PDB during the same period.
---
Two structural genomics centers recently made the news for reaching deposition milestones this summer.

In July, the Midwest Center for Structural Genomics (MCSG; www.mcsg.anl.gov) became the first Protein Structure Initiative (PSI) center to determine its 1,000th protein structure. Founded in 2000, the MCSG targets proteins from several biomedical and special classes, with a particular focus on characterization of potential novel virulence factors, pathogenic factors, and cases of viral molecular mimicry in pathogenic bacteria uncovered by bioinformatics methods as part of the NIH-funded PSI efforts.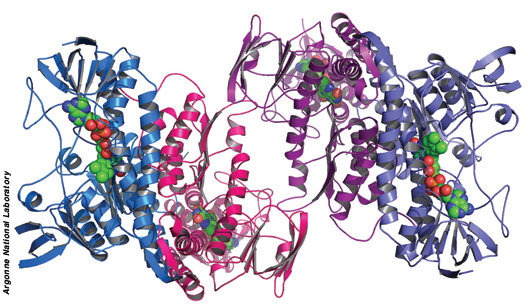 The MCSG's 1,000th protein structure is a dehydrogenase from the bacterium Colwellia psychrerythraea. The enzyme is capable of generating harmful reactive oxygen species and has been implicated in neurodegeneration, ischemia-reperfusion, cancer and several other disorders. PDB ID: 3ic9, DOI:10.2210/pdb3ic9/pdb


In August, investigators at the Center for Structural Genomics of Infectious Diseases (CSGID; csgid.org/csgid) determined their 100th pathogen protein structure in less than two years. Funded by the National Institute of Allergy and Infectious Diseases, the CSGID applies structural genomics approaches to potential drug targets from NIAID category A, B, and C priority pathogens, with the goal of solving 500 structures over a five-year period.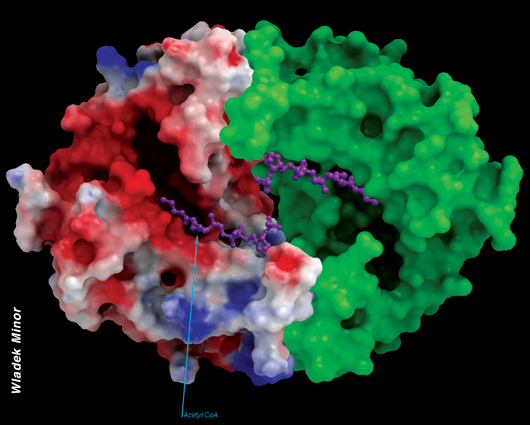 The 100th protein structure is a BA2930 protein thought to be a major part of anthrax's resistance mechanism to the aminoglycoside family of antibiotics, including streptomycin, gentamycin and kanamycin.
PDB ID: 3ijw, DOI:10.2210/pdb3ijw/pdb


Current structural genomics news, features, and highlights are available from the PSI Structural Genomics Knowledgebase at kb.psi-structuralgenomics.org.
---
1. A.A. Vaguine, J. Richelle, S.J. Wodak. (1999) SFCHECK: A unified set of procedures for evaluating the quality of macromolecular structure-factor data and their agreement with the atomic model. Acta Crystallogr D55:191-205.