Message from the RCSB PDB
What's New?
Each week, approximately 140 structures and related experimental data are released into the PDB archive and loaded into RCSB PDB's database.
To provide tools to query, report, and view these structures, the website at www.pdb.org is regularly updated with new features and resources. The

button at the top of the each web page links to a description of the latest tools and enhancements. Detailed instructions, examples, and in some cases, screencasts illustrate how to access and use these features. Recent examples include new options available for reviewing query results and the Comparison Tool for calculating pairwise sequence and structure alignments.
Detailed news about all RCSB PDB activities is published online each week, and in this quarterly newsletter.
We welcome your questions and comments about these new features.
Nobel Prize for the Ribosome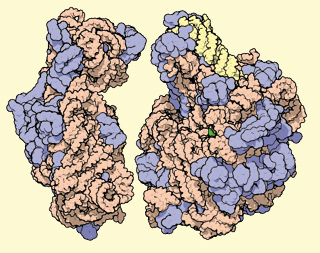 Three structural biologists have won the 2009 Nobel Prize in Chemistry for studies of the structure and function of the ribosome–Venkatraman Ramakrishnan (MRC Laboratory of Molecular Biology), Thomas A. Steitz (Yale University), and Ada E. Yonath (Weizmann Institute of Science). The depositions of their first complete ribosome subunit structures (PDB IDs 1fjg, 1ffk, and 1fka) almost a decade ago ushered structural biology into a new era.

Since that time, more than 120 ribosome structures consisting of 50S, 30S subunits and complete 70S ribosomes have been contributed by these Nobel scientists. The structures, complexed with and without antibiotics, tRNAs, mRNAs, initiation factors, and release factors, provide a basis for understanding how the ribosome works and are useful tools for drug development.

Ribosome-related resources at the RCSB PDB include the October 2000 edition of the Molecule of the Month, animated GIFs of the large and small ribosomal subunit, and a small poster commemorating the award.