DATA DEPOSITION AND ANNOTATION
New Release of pdb_extract Available Online and for Download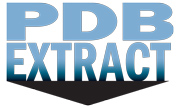 pdb_extract is a program that minimizes errors and saves time during the deposition process by extracting key details from the output files produced by many X-ray crystallographic and NMR applications. The program merges these data into macromolecular Crystallographic Information File (mmCIF) data files that can be used with ADIT for validation and deposition.

Version V3.10 of pdb_extract has been released, and provides
Support for several new versions of programs (including REFMAC version 5.5 and higher), for a total of 37 programs/packages with hundreds of different formats
Improved extraction and parsing from programs (e.g., PHENIX version 1.4 and later, BUSTER-TNT version 2.8 and higher) and log files (MLPHARE)
Support for multiple MTZ file conversion
At pdb-extract.rcsb.org, depositors can upload files into the webserver or download the latest workstation version. Complete details are available in the online release notes and manual. Tutorials are also available for X-ray and NMR.
---
Redesigned BioSync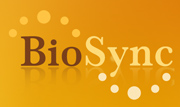 The structural biologist's online guide to high energy data collection facilities has been enhanced with a new layout and features.

BioSync (biosync.sbkb.org) is the structural biologist's online guide to high energy data collection facilities. As data collected from synchrotron beamlines currently account for more than 80% of all X-ray crystallographic entries deposited to the PDB, the BioSync resource has been recently upgraded with a new layout and features. BioSync provides detailed information and usage statistics for macromolecular beamlines at synchrotron facilities worldwide.

To explore BioSync, select one of the options from the top menu bar:

• Information about each synchrotron is organized by location. Data sheets for operational macromolecular beamlines at synchrotrons worldwide describe available services and functions (new data additions include remote data collection; mail-in, crystallization and structure solution services; robotics handling for crystal screening and mounting; microfocus beams and facilities for collecting data under extreme conditions). Users can also search for specific capabilities, services and equipment across beamlines. Beamline information is uploaded by synchrotron personnel.

• Deposition statistics are grouped by synchrotron and by geographical region. Site statistics are broken down to the beamline level; new graphs compare beamlines within a site. Galleries of structures and tables containing citations and other general information (e.g., phasing methods, wavelength used for data collection, resolution, R-factors, numbers of atoms) are also available. A separate set of statistical tables, galleries and informational tables is provided for structures produced by structural genomics efforts.

• Simple and Advanced Search options are available. Simple searches look for synchrotrons by name or location; a new feature can return a breakdown of structure counts per country for a site or a single beamline. The Advanced Search can be used to look for more detailed beamline features and services.

The redesign and upgrade of BioSync was funded by NIGMS. Questions? Email biosync@sbkb.org.

---
Deposition Statistics

In the third quarter of 2010, 2310 experimentally-determined structures were deposited to the PDB archive. The entries were processed and annotated by wwPDB teams at the RCSB PDB, PDBe, and PDBj.
Of the structures deposited, 78.3 % were deposited with a release status of "hold until publication"; 3.0 % were released as soon as annotation of the entry was complete; and 18.7 % were held until a particular date. 93.1 % of these entries were determined by X-ray crystallographic methods; 6.2 % were determined by NMR methods.
During the same time period, 2097 structures were released in the PDB, for a total of 6142 structures released in 2010.
Structural Genomics in the News

Form and Function Targeted by PSI:Biology
The National Institutes of Health have awarded 23 grants for structural biology research totaling up to $290 million over 5 years. Four high-throughput centers, nine membrane protein centers, and ten biological partners to these centers will be funded to focus on human disease and biological processes. For full news: www.nigms.nih.gov/News/Results/20100930.htm

PSI:Biology continues to invite biologists to join their multi-national structure determination efforts. For more information: grants.nih.gov/grants/guide/pa-files/PAR-10-214.html

Introducing the Re-vamped Structural Biology Knowledgebase
In line with the recent launch of the PSI:Biology program, the Structural Genomics Knowledgebase became the Structural Biology Knowledgebase in September. The site has been reorganized to better support users' interest in targets, methods, structure-sequence-function, and theoretical models.

The October SBKB update published the final articles in a series highlighting the progress made by the PSI over the past decade in the areas of methods, models, structures, and outreach. Access these articles and new features at sbkb.org.

Journal Highlights JCSG Accomplishments
The Joint Center for Structural Genomics (JCSG) has published a special open access issue of Acta Crystallographica Section F with more than 30 articles covering high throughput technology, domains of unknown function, new folds, fold variants, the human gut microbiome, functional characterization with ligands, and NMR methods development. Read the issue at journals.iucr.org/f/issues/2010/10/00/issconts.html

SGC Celebrates its 1000th Deposited Structure
The Structural Genomics Consortium (SGC) recently deposited a milestone 1000th structure into the PDB. Entry 2xml is a 'gene switch' protein involved in epigenetic signaling.

The SGC is a multinational public-private partnership that targets biomedically important targets from the human proteome. For full news: www.thesgc.org/news/1000th_structure
wwPDB News from wwpdb.org

Get the Latest wwPDB News



Subscribe to the wwPDB RSS (Really Simple Syndication) Feed to get the news related to the wwPDB as it is published. This feed pushes information to RSS readers so users can easily keep up to date with wwPDB announcements. The wwPDB website (wwpdb.org) posts announcements relating to policy, distribution, and events. Recently, the wwPDB has announced a requirement of Chemical Shift Data for deposition, the availability of Validation Reports for sharing with journal review editors, and the addition of Version 2 NMR Restraint Files to the wwPDB FTP.