Message from the RCSB PDB
Overview of Online Enhancements
This spring, the RCSB PDB added new features and functionality that modernized the look and feel of www.pdb.org. A full list of features included in this release is available online, with many of these new items highlighted below and in the newsletter.
Quick searches by PDB ID or keyword, author name, structural genomics center, and chemical component name and ID are available from a new pull-down menu offered on every page.



Icons are used to indicate links to help pages ( ), molecular viewers ( ), database searches (

), and external sites ( ). Holding your mouse cursor over a search field or active link will display more information about these options.
The Ligand Explorer viewer option on Structure Summary pages can be used to dynamically view hydrogen bonds, hydrophobic contacts, bridged H-bonds, metal interactions, and neighbor residue interactions and thresholds.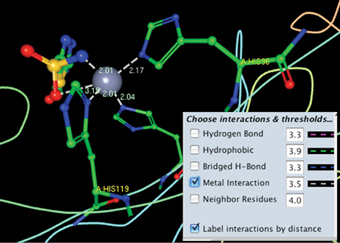 Customizable Structure Summary pages let users highlight particular types of information. Boxes ("widgets") can be clicked and dragged, and their content hidden or shown. New layouts are automatically stored for future visits. An online video screencast demonstrates how to customize the layout of this page.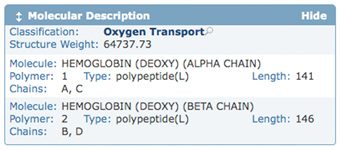 Other new features include a Literature Tab View that incorporates PubMed- Central abstracts and images, and a Sequence Similarity Tab View that provides an overview of the sequence clusters for each protein chain in a PDB structure.