Join RCSB PDB and the Rutgers Institute for Quantitative Biomedicine for free and virtual training sessions.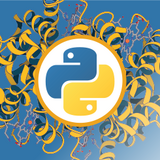 Python Scripting for Biochemistry & Molecular Biology
Thursday, April 20, 2023 (12-6pm EDT)
Learn about the power and flexibility of solving problems with Python. Attendees will learn to build and extract data from data frames using the Pandas library, curve fitting with enzyme kinetics data, and methods to extract data from mmCIF files using the Biopython library and RCSB PDB APIs.
Who should attend:
Undergraduate students in any STEM discipline
Graduate students and postdoctoral researchers in life sciences and data collection
Professionals involved in collecting and analyzing data, particularly big data
Visit IQB for details and registration.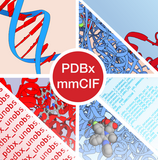 Use PDB Data to Their Full Extent: Understanding PDBx/mmCIF
Wednesday, May 3, 2023 (1-3pm EDT)
Understand the basics of PDBx/mmCIF data dictionary and file format that underpin archiving of more than 200,000 experimentally determined three-dimensional biostructures in the PDB. Learn about software tools for generating and working with PDBx/mmCIF files, and programmatic access for harvesting PDB data.
Who Should Attend:
Professionals and graduate students interested in learning about strategies to take full advantage of PDB data in the fields of:

Structural biology
Cheminformatics and computational chemistry
Bioinformatics and computational biology